Oil Seals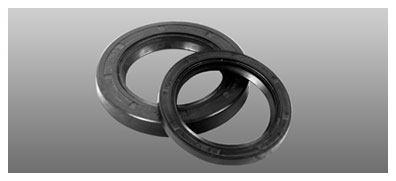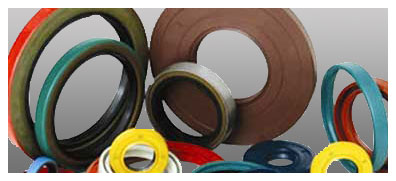 Vallikkatt manufacture a wide range of Rotary shaft seals, Mechanical seals, Split seals, Hydraulic and pneumatic seals and O-Rings made with Nitrile, Neoprene, Poly Urethane, Silicone, Viton, Fluro silicone, Poly Acrylic and EPDM to withstand a temperature range of -50 to +200 °C and pressure of 100 psi to 3000 psi with resistance to Oxidation, Ozone, Heat, Flame, Acids, Water, Aliphatic Hydrocarbons, Aromatic Hydrocarbons, Oxygenated Ketones, Oil and Gasoline and Animal and Vegetable oils.
We have expertise to manufacture automotive crankshaft front and rear oil seals, gearbox input and out put shaft seals, cam shaft seals, valve stem seals,clutch seals, brake main cylinder and wheel cylinder seals, wheel pinion seals, wheel hub seals, Heavy gear box input and out put seals for industrial applications, Compressor crank shaft seals for pneumatic air compressors and submersible pump seals.
Our present automotive product range include Oil seals for Two wheelers, Three wheelers, Car, Jeep, Tractor, Power Tillers, LCV and Heavy commercial vehicles.
Industrial seals include a wide range of Rotary shaft seals for heavy industrial equipments and Gear Box Out put and input shaft seals suitable for every application.
Vallikkatt also manufacture a wide range of oil seals and O-rings suitable for submersible pump applications.
| | |
| --- | --- |
| © 2010 Vallikatt Rubbers Pvt. Ltd. | Profile | Manufacturing & Quality | Technology | Products | Newsroom | Carriers | Contact Us |